RATAN SAHA
He is the founder of SSR Cinemas Pvt. Limited. He has an experience of 40 years in the line of cinema business. He is a renowned person in this trade of business . He established cinema halls like Ajanta Cinema and Rupasi Cinema in Agartala. He is the first person in Agartala who constructed the Commercial building M L Plaza in Agartala which is the first Multiplex Cum Shopping Mall in Agartala. He is very fond of games like badminton, he plays during his leisure time.
SATADEEP SAHA
Mr Satadeep Saha is multi-talented with avid interest in cricket. He is a level "A" COACH OF national cricket Academy (BCCI).Along with the Management of his wide spread business, he plays and teaches cricket. Mr Saha is a music aficionado and passionate movie buff. He has received various awards as an young Entrepreneur.
SSR Cinema earlier emphasised only on Exhibition, but is only under Mr Satadeep Saha guidance and leadership that distribution of Hollywood, Bollywood and Regional movies and production has taken place.
Mr Satadeep Saha is one of the directors and senior executive of SSR Cinemas, He is dedicated and honest with his work and has 10 years of experience in the same field.
He has an achievement even as a producer. He produced various regional films in Agartala. The regional blockbuster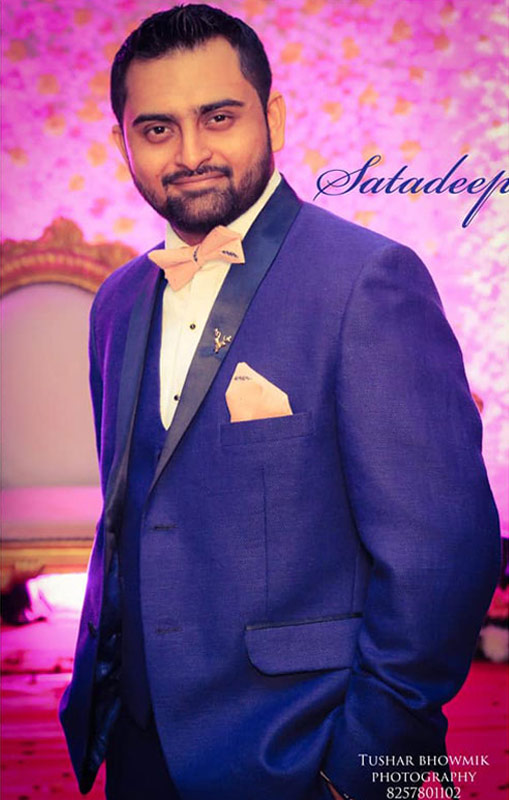 Satadeep Saha – Managing Director